The production of deformable metal barrier systems, ranging in size from 5mm to 6000mm, is carried out in accordance with the Romanian STAS 1948 Standard.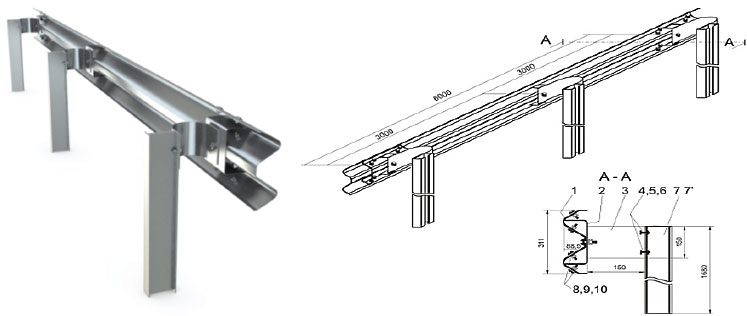 Applicability
Road safety systems can be used on dangerous road areas. They can also be used on different road segments as an effective barrier between road users and pedestrians.
Why to choose metal parapet systems?
Conventional metal parapet systems constantly combine the three strengths that represent them, namely, corrosion resistance, long service life and reduced maintenance
These advanced systems are designed and manufactured to be easily installed without special involvement
The metal parapet will be galvanized according to RO ISO 1948 and will provide all necessary components (press, dampers, pillars, etc.) according to your requirements
The raw material is provided by